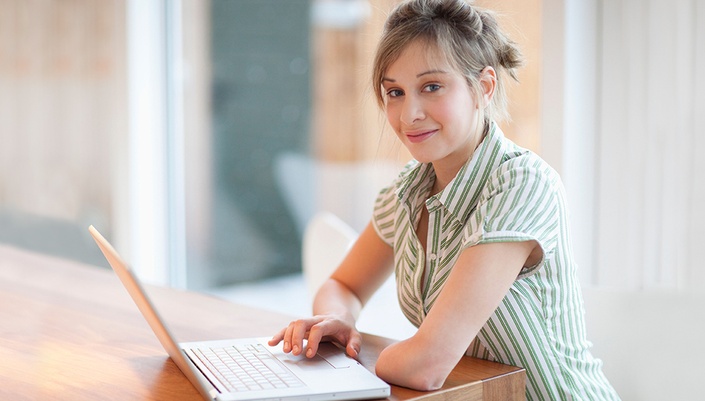 Foundations of Website Accessibility
Charge more for websites and help protect yourself from massive legal fines.
Enroll in Course
Help protect yourself and your clients from potential legal issues and fines.
If you're not building accessible websites, you're opening up yourself—and your clients—to potential legal claims. These can cost anywhere from $4k to $100k! Some clients have gone after their website developers looking to recoup some of that. (Don't think professional liability insurance will protect you!)
Be seen as the expert.
Most web designers and developers are not talking to clients about accessibility and do not possess this skill, so this is a great way to be seen as the expert, gain a competitive edge, win more website projects, add more value and charge more for that.
Learn a practical approach to accessibility guidelines.
Trying to understand the WCAG guidelines can be overwhelming. You could spend days, if not weeks, trying to understand them. You can't just tick off a list and think you'll end up with an accessible site. There is a lot of gray area.
Not only that, but there is no definition of an "accessible website," and you can't approach accessibility with a theme, plugin, automated checker or overlay. Automated checkers can only detect about 25% to 30% of issues, and overlays don't work! They make the site less accessible, slow down the site and force people to use a different interface to get around the site.
Build better websites that get results.
Clients don't want a website just to have a website. It's about what that website will do for them. Accessible websites rank better and reach more people in search engine results, are faster and are easier to use by everyone.
One billion people worldwide have a disability, and 71% of them leave a website that is not accessible. You can help your clients reach 20% more customers, clients, donors or members.
What You'll Learn
In this course, Colleen Gratzer, accessibility consultant/designer/developer, reveals practices that have worked based on her experience designing and building accessible websites, years of research and consulting with other accessibility providers.
The goal of this course is for you to better understand accessibility and have a solid foundation and process for building accessible websites. This Foundations of Website Accessibility course will teach you:
what accessibility is and who it affects,
how to talk to clients about accessibility,
ways to help protect yourself and your client,
best practices for accessibility and usability,
a process for building accessible websites,
how to test websites for accessibility,
ways to earn more with this work,
recommendations for furthering your knowledge on this topic.
What the Course Covers
This foundational course covers accessibility and usability practices, including many of the WCAG 2.0 and 2.1 A and AA guidelines. The content is platform agnostic, although several WordPress techniques and plugins are covered.
Module 1: Understanding and Selling AccessibilityLearn about accessibility, how to talk to clients and overcome objections about it, how to protect yourself in your contracts.
Module 2: Structure & Sitewide ElementsLearn practices that affect the overall site—its foundation and navigation, including keyboard navigation and some CSS techniques.
Module 3: Color & ContrastFind out the guidelines for color and contrast, what on a website is affected by them and some best practices that go beyond those requirements.
Module 4: Text & Icon FontsLearn how to properly format text, headings, lists, tables, icon fonts and more, for accessibility, readability and usability.
Module 5: MediaLearn best practices for handling images, carousels, audio and video, and downloadable files.
Module 6: Hyperlinks, Buttons & FormsLearn coding, styling and best practices for hyperlinks, buttons and form elements, including how a screen reader interacts with them.
Module 7: Finishing, Testing & Ongoing ComplianceLearn about functionality you can add to the site to help the user and the client, along with many testing techniques and how to help the client with ongoing compliance.
What You Get
Ideas for how to make more money with this right away
Handouts and checklists for each module, including a list of accessibility tools; legal, technical and other resources; and more
A 9-page checklist of accessibility tasks that you can incorporate into your existing workflow
Q&A sessions from the live launch
Quizzes with each module
Lifetime access and future updates to the course
Full immediate access to the course
Bonuses
Text for accessibility best practices that you can put into a guide for your clients when delivering a website
A WordPress plugin to help your clients with accessibility
Access to the course Facebook group
All for only $1,497 $749
What Past Students Have Said
"I can't say enough good things about Colleen's accessibility training. Before I took this course, I already knew quite a bit about website accessibility best practices, and I was hoping to learn a few useful tidbits. By the end of Module 1, I had already added important information to my skillset that I was able to put into practice immediately.

The course was well organized, thorough but not overwhelming, and extremely informative. Everyone who builds websites should sign up for this training!"

Leslie Surel
"This class delivered so much valuable content and in an orderly and logical method. The course collateral is invaluable, well written and easy to follow.

Colleen is an exceptional teacher with great communication skills. She is not only an expert in her field but is a fabulous teacher. Not everyone can do both, but she certainly can.

I highly recommend that anyone developing websites take this course."

Tammie O'Neal
"Before taking Colleen's web accessibility course, I had surface level knowledge of the subject and I wouldn't consider myself someone who could advise on the topic of web accessibility. Now, I feel much more confident in my ability to help website owners understand how building their sites with the disabled in mind is not only good practice, but good for business as well."

Chris Nunn
"Colleen really knows her stuff when it comes to accessibility. She not only understands the guidelines and what they mean, but she knows how to best implement them in your website design and development. She saved me hours of research and guess work!"

Matthew Rodela
"Colleen is informative, thorough, and you can tell she really cares about why accessibility is important. I highly recommend her training!"

Billy Hoisington
Your Instructor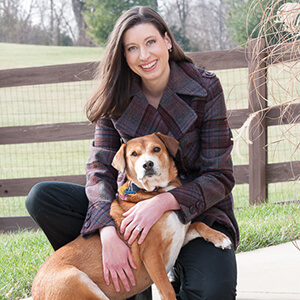 Colleen Gratzer is an award-winning designer with more than 23 years of experience in branding, print, and web design and development.
Four of those years include being an accessibility consultant after having been trained by one of the top accessibility providers to the U.S. government who knew of her solid design and technical skills and asked her to take her InDesign/PDF accessibility course. After taking the course, Colleen spent a lot of time learning about designing and developing accessible websites and educating clients about the importance of accessibility.
She's since provided InDesign accessibility training to the U.S. Department of the Interior (May 2019) and has appeared on several podcasts and given presentations about website accessibility.
Her client-based business, Gratzer Graphics, provides accessibility consulting to nonprofits, creative firms and developers.
Through Creative Boost, she hosts the Design Domination podcast, mentors designers, teaches this course and provides many resources for designers.
Frequently Asked Questions
Why can't I just use an accessible theme, accessibility plugin, automated checker or overlay?
You can't approach accessibility with a theme, plugin, automated checker or overlay. Themes don't affect the page content at all, plugins and automated checkers can only detect about 30% of issues (70% must be manually checked and fixed), and overlays don't work! They make the site less accessible, slow down the site and force people to use a different interface to get around the site. That makes for a horrendous user experience too.
The price seems high. Why is the course priced as it is?
If you consider the potential legal fees and fines from just one website accessibility claim, this is a small fraction of that—and the same client could even be hit with another claim! This is a small investment to help yourself and your clients. Not only that but the course provides so many ways for you to be able to start making money with this right away. Plus, the information in the course will save you hours upon hours of researching and trying to weed through good and bad accessibility practices. You'll be able to get up and running quickly with a process that has worked very well for me after years of research and consulting with other accessibility professionals.
Do I need to know how to code a website?
You should be familiar with HTML and CSS, but you do not need to know how to build a site from scratch, especially if you're using WordPress.
Is the course specific to WordPress?
The course has a lot of content that is platform agnostic, but there is also a lot of WordPress-specific content as well.
Does this course cover everything there is and ever will be to know about accessibility?
No. This course, and no course, can cover all there is and all there ever will be about accessibility. That's because some aspects of accessibility are open to interpretation, and there may be several approaches to some things. What you will get from this course is a very comprehensive, foundational understanding of accessibility and usability that will empower you to provide users a high-quality experience.
How long do I have access to the course?
After enrolling, you get lifetime access and future updates to the course.
What if I am unhappy with the course?
I would never want you to be unhappy. If you are not satisfied, contact me in the first 7 days of the course and I will give you a full refund.
Got a question or having technical issues?
Are page builders covered?
The course covers some accessibility issues with Beaver Builder, but you can look for these things with Elementor as well. You will learn what to check for. The course also covers something you can use in conjunction with a page builder.